A Blockchain Solution for Mossos d'Esquadra: Revolutionizing Cryptocurrency Handling
Exploring Vottun's Remarkable Project with Mossos d'Esquadra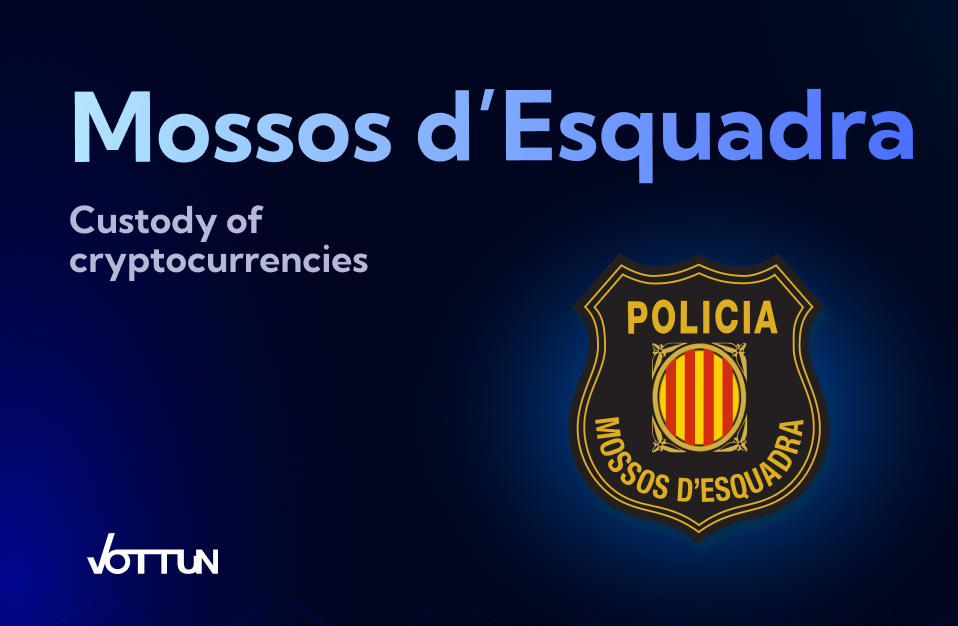 Un Extraordinary Use Case
Have you heard about the groundbreaking project we collaborated on with the Mossos d'Esquadra?
The Challenge: Modernizing Cryptocurrency Handling
In 2022, Mossos d'Esquadra, the police force of Catalonia, approached us with a unique challenge – to create a customized blockchain solution that would bring transparency and security to the processes of seizing, managing, or returning cryptocurrencies.

 

With this innovative solution, Mossos d'Esquadra can seamlessly digitize the process of freezing and safeguarding crypto assets while maintaining transparent control over their movements, whether for seizure, management, or return.

 

In a remarkable three-month timeline, we developed a comprehensive protocol for confiscating crypto assets, a secure freezing and storage tool for confiscated cryptocurrencies, a controlled custody system operated by Vottun, and a mechanism to convert these cryptocurrencies into stable coins.

 

The advantages of this groundbreaking tool are numerous:

 

Converting to stable coins eliminates volatility during the legal process.

Streamlining the management of judicial bonds and payment verdicts.

Facilitating the return of funds to victims of fraud. 

 
Transforming Cryptocurrency Handling
This collaboration with Mossos d'Esquadra exemplifies our commitment to utilizing blockchain technology to revolutionize traditional processes and enhance transparency and security.