Exclusive Limited Edition Watch and Digital Twin NFT Collection powered by Vottun
We are extremely proud to announce our latest digital twin work alongside one of the most renowned swiss watchmakers, Frederique Constant and Spanish pop artist Felipao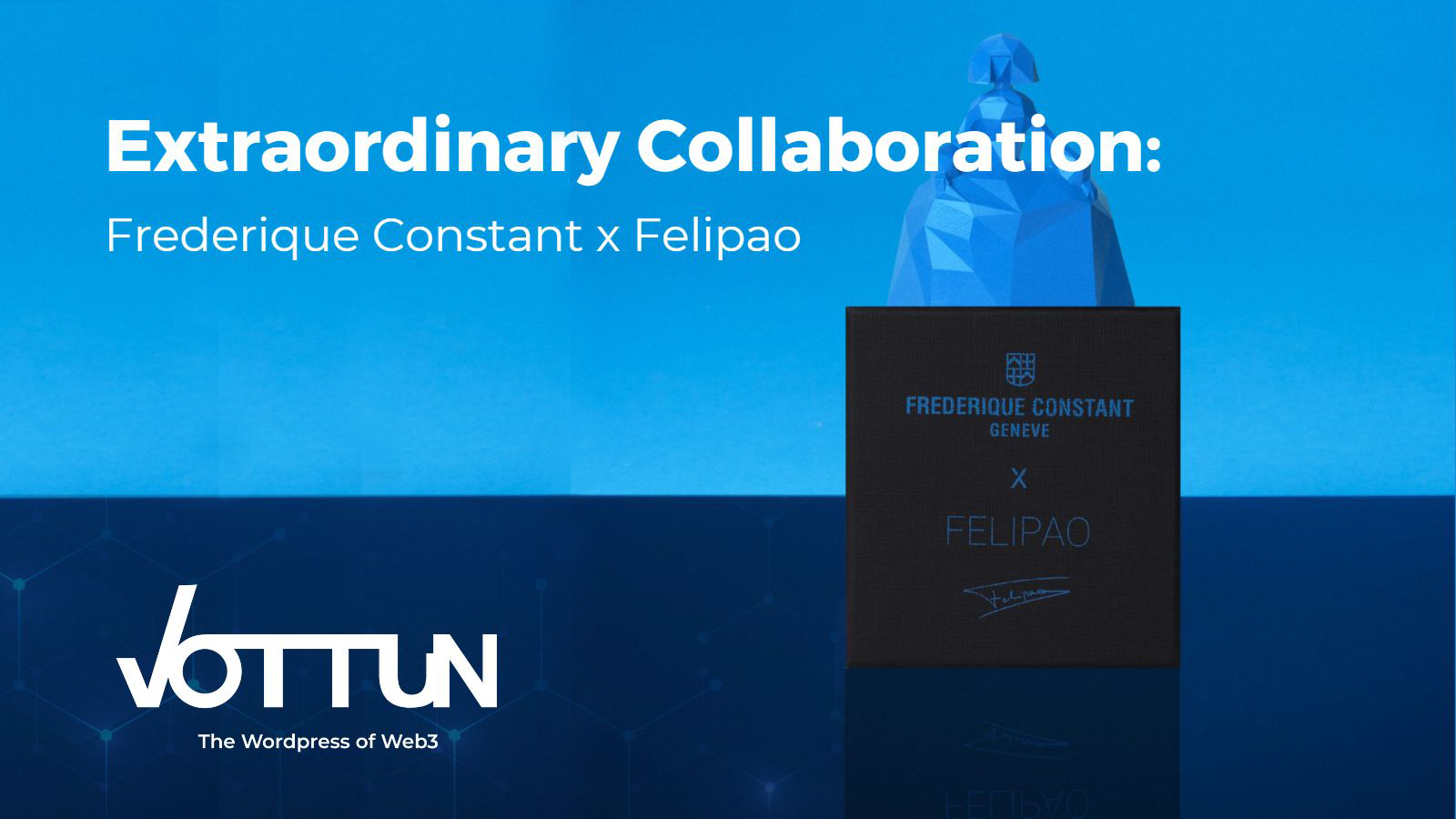 We are extremely proud to announce our latest digital twin work alongside one of the most renowned swiss watchmakers, Frederique Constant and Spanish pop artist Felipao
In this project, Frederique Constant decided to create a limited edition of their classical HighLife Automatic COSC watch exclusively for the Spanish market. To do so, they've partnered with the world class artist Felipao to create a modern version of their best-selling watch. 
This 100 piece collection is fully designed by Felipao, featuring his iconic polyhedral style, a newly designed box, two straps, a famous Felipao "menina" sculpture and a unique digital twin NFT powered by Vottun.
These digital twins will be claimed using the serial number of the exclusive watches, each of which will grant access to an exclusive digital twin that brings to life the watch and its characteristics. 
These NFTs have three different tiers, depending on how fast it's claimed, granting exclusive benefits to the holder. Each tier offers unique benefits like discounts, access to exclusive future collections, events access and free passes to the Frederique Constant's factory or even an artist's studio tour. 
Vottun has been responsible for the technology powering this NFT collection. Starting from the digital collective's creation, to the web page where claiming happens, or the invisible wallet system, everything related to the digital twin effort has been developed by Vottun.
This is the second time we work with Felipao, and yet another example of how NFTs can be used to empower and offer exclusive experiences to users and clients, online and offline. 
We believe that this effort is pioneering and creating new boundaries for what is possible and, maybe one day, expected from brands looking to offer real and unique experiences in both the digital and the physical space.
If you'd like to know more about this collection, here is the link to their web page, where you'll find complete information about the tiers and exclusive benefits: