The Three Musketeers Digital Collection is here.
After a while, we are back with a new use case of NFTs or digital collectibles (as we like to call them) applied to the film industry, a trademark of the house.
And today we want to present you the digital collectibles of nothing more and nothing less than the new movie of The Three Musketeers! Our latest work developed for the production and distribution company DeAPlaneta Entertainment and the French production company Pathé.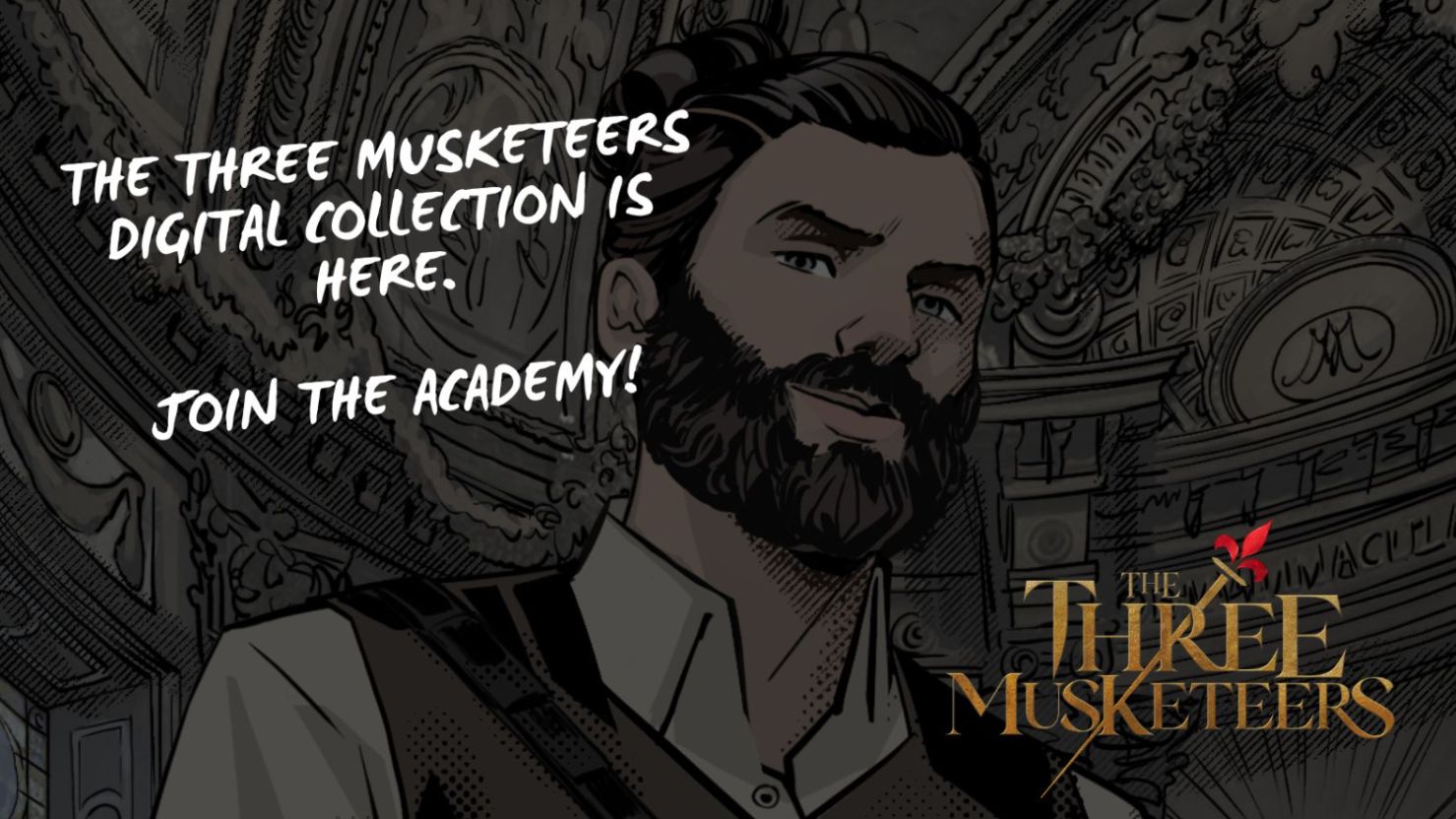 The Three Musketeers: D'Artagnan, a new remake of one of the most emblematic stories of French literature, is part of the first part of a new film franchise. This first part, released in theaters just a couple of weeks ago, has been a huge success in its country of origin, generating more than one million viewers in its first days on theaters. The film is a European blockbuster with a budget of 70 million (the first and second parts were filmed at the same time) and stars internationally renowned actors such as Vincent Cassel and Eva Green.
At Vottun we have had the opportunity to work for the development of the collection together with DeaPlaneta (Grupo Planeta) and Pathé, one of the most historically important production companies in the world. We have been responsible for the creation of our own marketplace for the sale of digital collectibles, the programming of the 150 traits for the generative art, generating 2,000 completely unique collectibles, as well as a whole gamified system that we will tell you about below.
You already know that one of our aims and objectives is to bring the web3 world closer to the non-experienced consumer. And it is for this reason that we continue to break down the barriers to entry. How have we done it? In this case we have facilitated the sale of digital collectibles by credit card and also, it is not necessary for the user to have a wallet if he wants to buy one of the collectibles. But is that possible? Absolutely, yes.
We have simplified the entire purchase process so that the user finds himself in a comfortable and familiar space where he can buy his collectible as if it were any other ecommerce.
3 simple steps: Register, add to cart and pay by credit card. You will receive a link in your email so you can enter your marketplace profile where the collectible will be hosted. It couldn't be easier, could it?
And then you can no longer pay with cryptocurrencies? Don't worry, we have thought of everything. If you are one of the users who are already familiar with the NFT environment and cryptocurrencies, you can connect directly to your wallet and pay with crypto. In this case we have enabled ETH, MATIC and AVAX . Your choice.
And by the way, we have built the project on Avalanche Network, hence it is also possible to pay with AVAX. We have opted for the Avalanche Network because it offers a scalable blockchain solution that also focuses on cost reduction, speed in its transactions and respect for the environment.
Now let's talk a little bit about the gamification and web3 experience that has been designed for the project in question. First of all, you will find the sealed letter, that is, a sealed letter that contains a very important secret message. When you buy it, you will be randomly assigned to a male or female cadet and at the same time, you will be randomly assigned to one of the four cadet academies where you will start your training to become a real musketeer.
These PFP (profile picture) style cadets have different traits, i.e. one has a mustache, one has a hat, and one has a bandana. Or all at the same time!
As I said, there are four cadet academies: D'Artagnan, Aramis, Athos and Porthos. In this academy you will be able to perform a series of daily challenges. With each of the activities you perform you will get a series of points, points that can be used to exchange them for different benefits related to the universe of The Three Musketeers. Movie tickets, raffles, merchandising and much more.
Thanks to The Three Musketeers digital collectibles, we add a new use case of NFTs applied to the film industry to those already known as the Disney digital collectibles, and the Paramount and Warner Bros. collections.
So if you are passionate about blockchain technology and the whole web3 world and you are also a movie lover like us, you can not miss this unique opportunity to get one of the unique collectibles of The Three Musketeers.
We leave you with the website so you can take a look at it and we are waiting for your feedback!
One for all and all for one!