Vottun's Proof of Health Verification Solution
As the COVID-19 coronavirus has impacted the globe, and as governments and businesses struggle to address the problems, different solutions based on blockchain technologies have emerged to help manage this worldwide health crisis.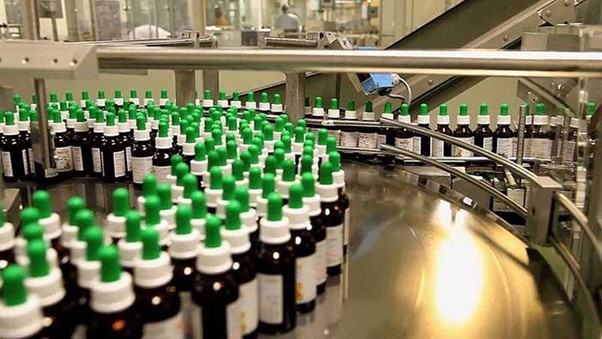 Currently identification verification processes are manual, using precious time and coordination at call centers.  Administration of these essential services against the deadlines this pandemic demands will be crucial: having identities securely and quickly verified will help relieve this workload. With secure verified digital identities, the right service will be given at the right time, to the right person when they need it.  As part of the global effort to combat COVID-19 Vottun has launched a blockchain based application called the Proof of Health Verification Solution to resolve the problem of employees returning to work.  The Vottun Proof of Health Verification Solution is beneficial to all organizations and employers faced with the challenge of the safe onboarding of staff, worker relocation, and return of operations and workforce.
In the United States, on March 19, 2020, the U.S. Department of Homeland Security, Cybersecurity and Infrastructure Security Agency (CISA), issued Guidance on the essential critical infrastructure workforce needed to ensure national resilience during the COVID-19 response. The inclusion of blockchain managers in CISA's Guidance as critical infrastructure workers highlights blockchain's already significant role in the U.S. supply chain ecosystem, and its importance in making the U.S. supply chains safer and more efficient.
While blockchain is known for managing supply chains and validating information, the distributed ledger technology creates data trust between all engaged parties while maintaining privacy and thus is ideal to manage the balancing of  private data and public health care. With respect to worker credentialing and COVID-19 status, the Vottun Proof of Health Solution stores immutable records, eliminates the inefficiency of middle men, reduces operating costs, offers transparency, traceability, and is secured by cryptography (a method to secure communication via a code).   Organizations and employers can now swiftly and accurately verify worker credential(s) and COVID-19 status information. 
Vottun's Proof of Health Solution is a robust blockchain based verification system that can identify credential and COVID-19 status of workers.  The challenge of verifying worker credentials and COVID-19 status in compliance with  GDPR, OWASP10, CCPA, and other security standards is also in place fully protecting the privacy of all users.  Further Vottun's  Proof of Health Verification Solution is built with interoperability to enable shared digital infrastructures for unified industry collaboration at scale, positioned to scale alongside your credential network.
Vottun's  Proof of Health Verification Solution can both save much needed time and money while enabling organizations to staff workers with clarity and certainty and funnel resources elsewhere.  With fast onboarding and superior blockchain and privacy-based architecture,   Vottun's  Proof of Health Verification Solution is a timely solution that provides organizations with credential and COVID-19 status assurance to help to verify individuals rapidly in these pressing circumstances.  Blockchain technology can play a vital role and can be leveraged to provide solutions that expedite the needed workforce to limit the expansion of COVID-19.  Learn more about how Vottun's  Proof of Health Verification Solution is leading the way in combating COVID-19 by clicking here.