Certtun: Transforming Certificate Issuance with Blockchain Technology
Discover How Certtun Facilitates the Issuance of Authentic and Efficient Certificates for Students and Professionals.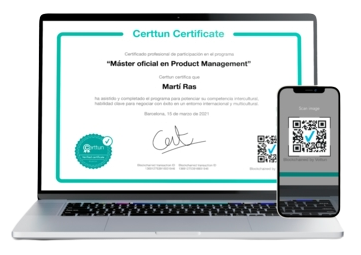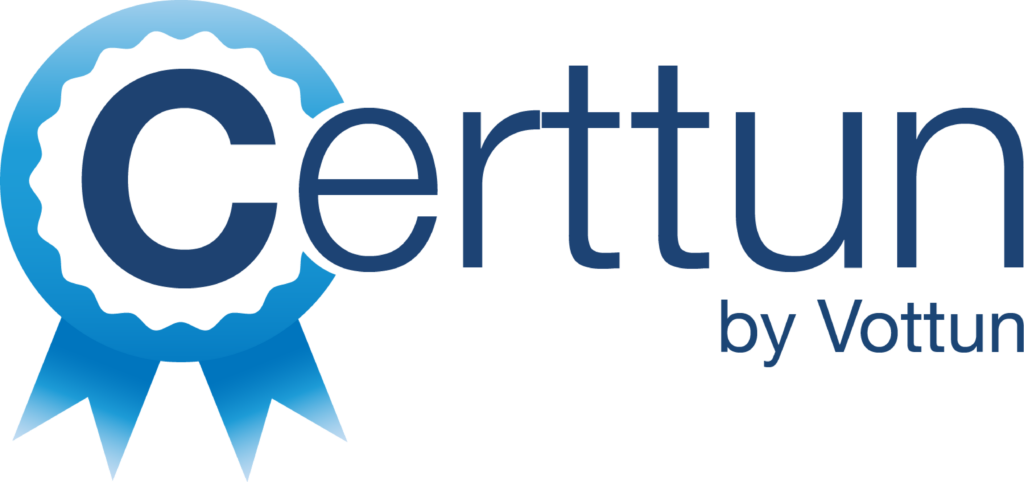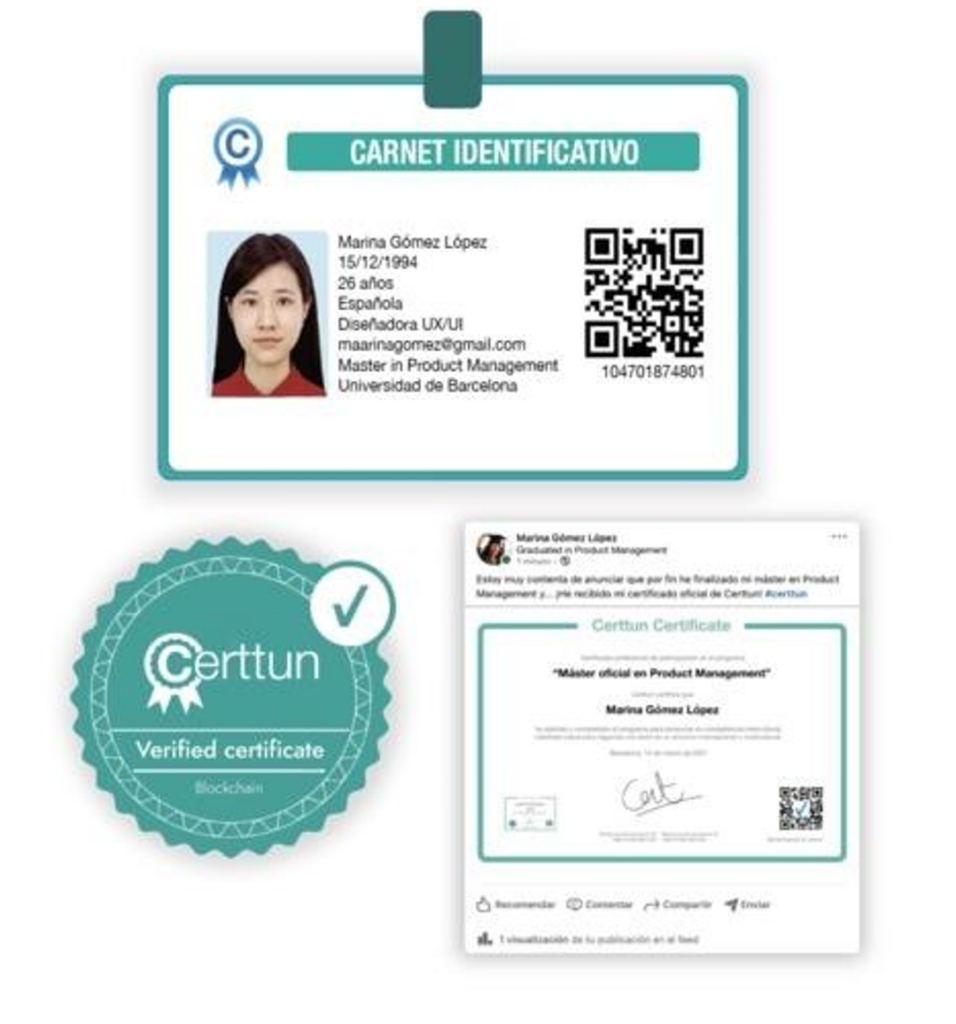 Certtun is an innovative platform that revolutionises the issuance of digital certificates and credentials through the use of blockchain technology. This intuitive and efficient tool allows educational institutions and organisations to create, register and issue certificates quickly and securely in just three simple steps. Certtun not only guarantees the authenticity of certificates, thanks to blockchain technology, but also offers customisation options and flexibility to adapt to the specific needs of each entity. With its ability to automate processes and manage large volumes of certificates, Certtun is positioned as a powerful and versatile solution in the field of achievement and recognition management.
Some of Certtun's clients are prestigious Business Schools and leading companies such as GRUPO PLANETA, INESDI, SANTANDER, THE WORLD BANK, IT ACADEMY (Barcelona City Council), ITBA, AENOR and UPN UNIVERSITY, having a great success and acceptance in educational and business environments to certify training.
In today's fast-paced and digitally connected world, the traditional methods of issuing and verifying certificates and diplomas were fraught with challenges, including the risk of fraud and the inefficiencies of manual processes.
The vision behind Certtun was to revolutionize the certification process by harnessing the power of blockchain technology. Blockchain offers an immutable and tamper-proof ledger that ensures the integrity of data.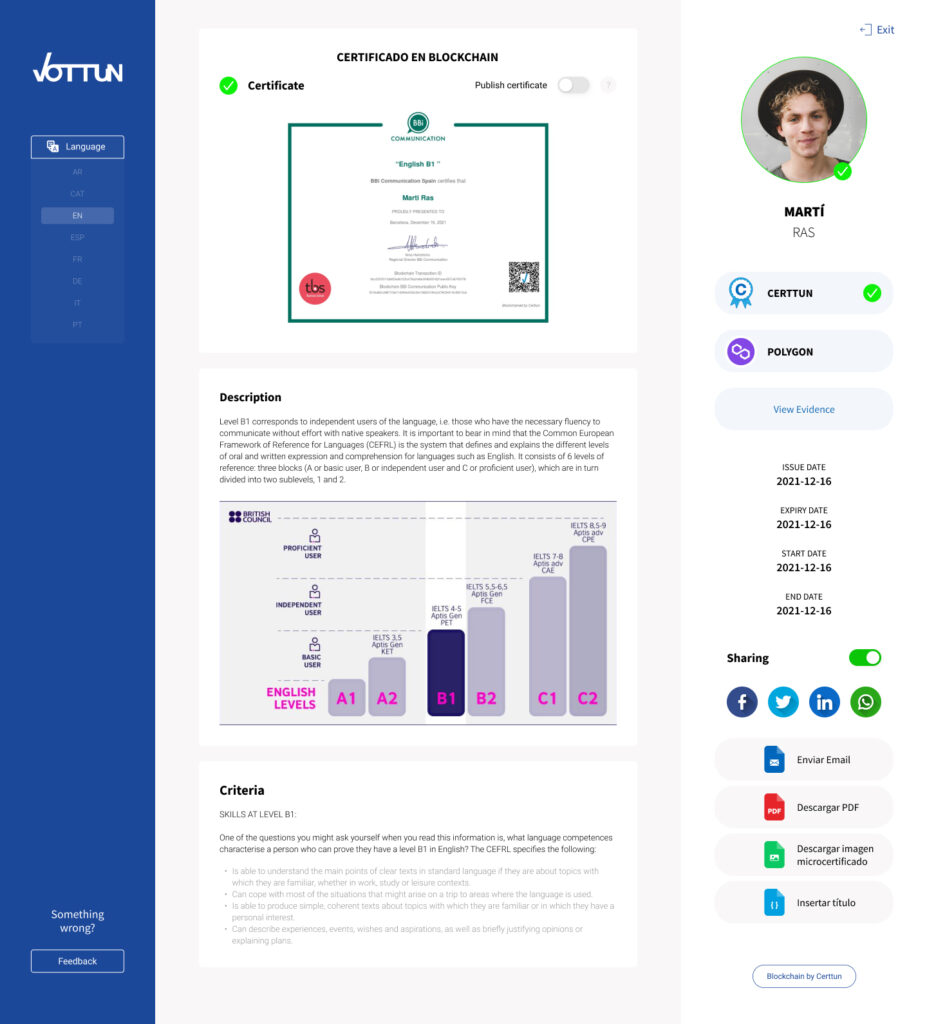 Certtun is a highly intuitive and accessible tool designed to simplify the process of issuing certificates and medals. Its approach focuses on three key steps: create, register and issue. This efficient workflow accommodates both individual issuance and mass user onboarding, even allowing automation through APIs or PlugIns, which significantly streamlines the administrative process.
From the learner's perspective, Certtun offers a user-friendly experience. Once created, certificates are distributed to recipients via email notifications that include login details to their own digital wallet. In this space, learners can not only view and manage their achievements, but also share them on popular platforms such as LinkedIn, WhatsApp, Facebook and Twitter. This sharing capability not only validates the student's skills, but also amplifies the visibility of both individual achievements and the issuing institution.
A distinctive feature of Certtun is the implementation of blockchain technology to guarantee the authenticity and transparency of certificates. This represents a solid defence against possible fraud attempts, confirming the integrity of the achievements registered on the platform. In addition, Certtun offers a white label solution that allows full customisation of the design and content structure. This seamless integration with learning management systems and other information infrastructures ensures a smooth and cohesive experience for users.
In short, Certtun not only facilitates the issuance of certificates, but also optimises the experience for both issuers and learners. Its focus on simplicity and authenticity through blockchain technology provides confidence in the validity of achievements. By providing tools to share and promote these achievements, Certtun boosts the visibility and recognition of the skills acquired by students, benefiting both individuals and educational institutions.
Building Certtun on Vottun's API platform brings significant value for several reasons: