Web3 Abstraction Layer (WAL)
Vottun Ecosystem
All you need to be successful in Web3
Welcome to a dynamic ecosystem where developers, users, service providers, and community members converge to co-create the next generation of Web3 applications.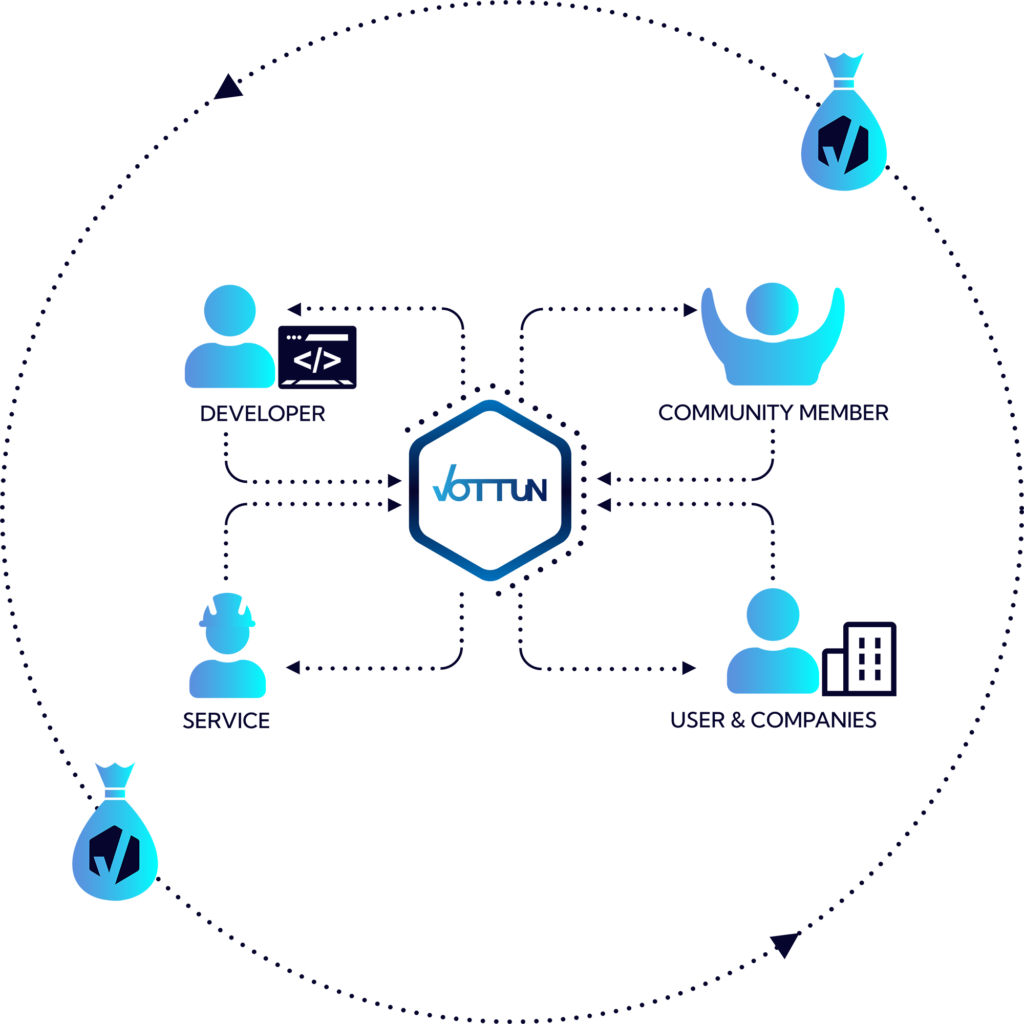 Step into a new era of collaboration and innovation at Vottun WAL Ecosystem.
 Join forces with like-minded visionaries, share ideas, and combine expertise to craft and build groundbreaking Web3 solutions that redefine the digital landscape for all kinds of sectors.
At Vottun, we believe that true success stems from collective effort, and our Web3 Abstraction Layer (WAL) is designed to empower collaboration, fuel creativity, and drive the success of your Web3 projects thanks to the power of Web3 Economy. 
Together, let's bring Web2 to Web3, revolutionize the internet and shape the future with decentralized technologies!
These are the participants how are building and supporting our Web3 Abstraction Layer (WAL)
Explore a multitude of opportunities within our Web3 project. Whether you're a creator, developer, investor, or enthusiast, there's a place for you at Vottun Web3 Abstraction Layer (WAL). Engage in exciting projects, collaborate with like-minded innovators, and watch your potential unfold.
Empowering Web3 Success Through an Integrated Ecosystem
Multi-Chain Interoperability
Seize control of your dApps, smart contracts, and digital assets, deploying them effortlessly across over 200 networks.











Choose top-tier Web3 solutions and gain additional dApp support.
Custodians, Market Makers, Exchanges...
Audit, Analytics, Security…
Legal, Marketing & Other
Profesional Services…
Want to talk Web3? Get a free consultation.