The certification of authentication
Vottun is committed to providing full-spectrum blockchain certification services across the supply chain management (SCM) value-chain. Many experts believe that blockchain technology can have an enormous impact on SCM protocols as well as in general logistics. Presently, the bulk of the essential documentation and certifications in the SCM arena are paper-based. Even digital copies of these paper documents are stored in inefficient databases.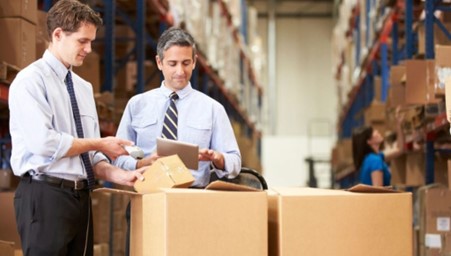 As a result, delays, thefts, and missing documents continue to be a lingering problem in the global SCM arena. Imagine how much more efficient trade would be, if SCM protocols could be completely automated, running on a highly efficient blockchain, where all terminal interactions are controlled by intuitive smart contracts? This is what the Vottun project strives to offer.
From the point of manufacture to the point of sale, a product passes through many terminals. Knowing the full production history of a product is something that many consumers would find helpful. In this day and age, many preferences and idiosyncrasies have become entrenched in the global consumer culture. Some product users genuinely want to know whether the manufacturers of a product use child slave labor or carry out animal testing. Others would like to know if the products are recyclable, eco-friendly, or biodegradable.
The different terminals where a product has been domiciled right through its production cycle contains many of this relevant information. Paper-based records and non-blockchain databases cannot efficiently catalog and store all of this essential information. Production history data is only useful if it is immediately available upon request and is trustworthy. All of the vital information about the production cycle of a product can be stored in a blockchain transaction with a memory size of a few hundred bytes. Consumers at a convenience store can pick up a can of 'xyz' product, scan a barcode and view the full production history of 'xyz.'
Supply Chain Management And General Logistics
Mainstream SCM is for the most part inefficient and in need of an upgrade. Vottun is committed to replacing the paper and poorly-secured digital documentation standard with a robust blockchain-based management paradigm that boosts speed, efficiency, trust, and transparency. The Vottun project will leverage the power of the immutable ledger to provide trusted-tracking services for products along the supply chain. This, therefore, means that the days of altered documents that cause delays and problems will be over. Blockchain records are tamper-proof.
One significant advantage of the Vottun approach to SCM and general logistics is the use of smart contract protocols. SCM is a step-wise process where the execution of one step leads to the initiation of the next in the sequence. Smart contracts can be used to govern the entire SCM process using intuitive algorithms that control, track, and execute/initiate all the steps in the process. Smart contracts can also reduce the friction that is common in settlement financing. Since the process is automated, all the necessary steps would have been logged, verified, and implemented on the blockchain, removing the need for dispute resolution.
The Vottun protocol is designed to offer tracking and traceability functions to both SCM and general logistics. This provides value for producers, freight forwarders, and final consumers. Trusted encryption is one of the backbones of the blockchain technology and we at Vottun are using it to full effect to deliver premium SCM and genera logistics solutions.
Certificate Of Authenticity
At the heart of SCM and general logistics are the certificates that accompany production, inspection, and delivery. The certifying documents are a seal of quality and adherence to statutory standards and regulations. The Vottun ecosystem provides a means of storing these crucial documents on the blockchain and issuing them when needed. A single transaction block can house the certificates and documentation of numerous projects which can be viewed at any time.
The Vottun protocol certification authentication protocol isn't only limited to interactions among academic certificate holders, schools, and corporate body. We recognize that our solution is multi-layered and as such, are committed to fully exploiting all the areas of applicability of our technology.